Lord Harris Court is a Care Home run by the Royal Masonic Benevolent Institution. The original 600m2 roof covering installed in 1972 was copper over a mansard style roof and although the copper was in reasonable condition the chipboard structural deck had failed in a number of places and was in need of replacement. Owlsworth Roofing were chosen to install a new Sika Sarnafil single ply roof covering in Sika Sarnafil Copper Patina membrane.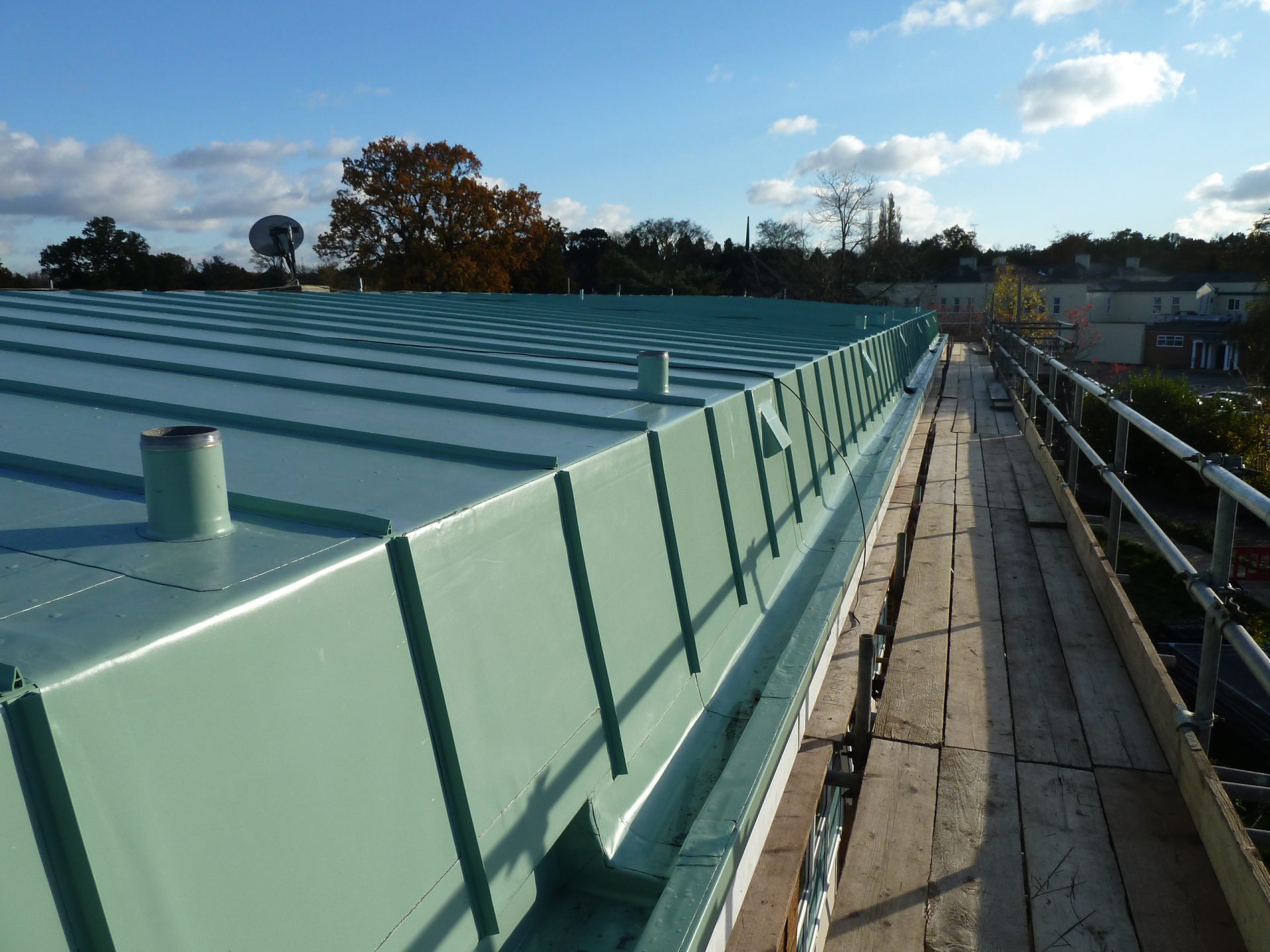 Details
Project name: Lord Harris Court
Roofing Contractor: Owlsworth Roofing
Project Category: Existing Roof Refurbishment
Project Location: Wokingham, Berkshire
Material used: Sarnafil G410-15EL Lead Grey
Awards: Sika Sarnafil Refurbishment Project of the Year 2014
The challenge was not only to carry out the works while the occupants remained in residence but also to set out the new roof covering in such a way as to mimic the appearance of the original copper. This involved ensuring that the rolls of new Sarnafil were carefully and symmetrically laid out so that when the decor profiles were installed over the field-sheet at identical distances apart all traces of welded side laps in the field-sheet below were hidden from view.