The existing cladding on the Hooper's Yard residential apartment block was past its serviceable life so a new long term roofing solution was required. The answer was an insulated overlay system installed by single ply flat roofing specialist Owlsworth Roofing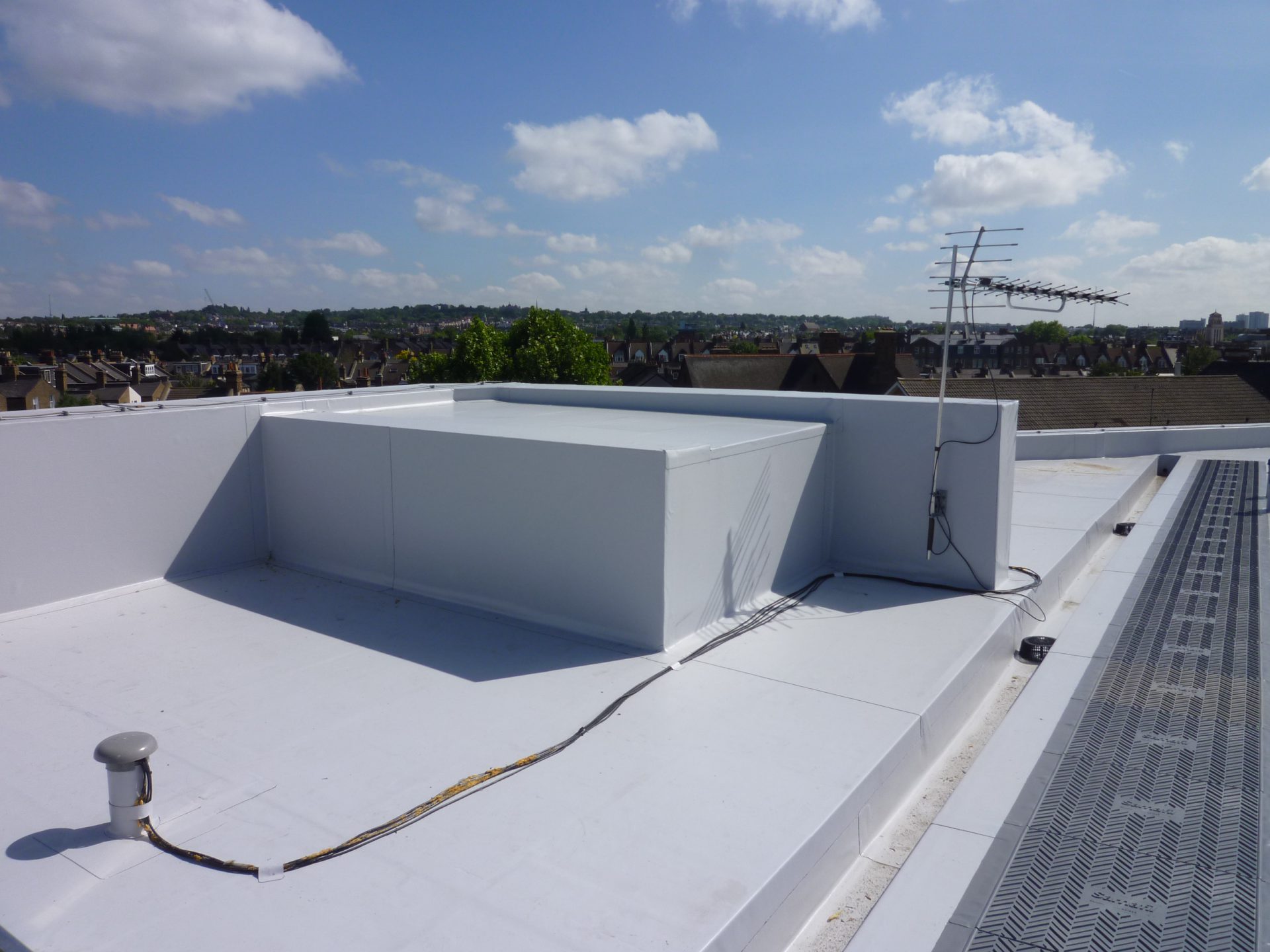 Details
Project name: Hooper's Yard
Roofing Contractor: Owlsworth Roofing
Project Category: Existing Roof Refurbishment Project
Project Location: Kimberley Road, London NW6
Material Used: Sarnafil G410-18EL Light Grey
Awards: WINNER of the Single Ply Category of the National Federation of Roofing Contractors (NFRC) Roofing Awards 2012
Owlsworth Roofing's refurbishment of the Hooper's Yard residence in north London using the Sika Sarnafil roofing system has seen the contractor win the coveted Single Ply prize at this year's NFRC Roofing Awards 2012.
The Berkshire-based contractor had to overcome a technical hitch caused by unsuitable fixings, as well as work around some sensitive inhabitants, to successfully install the single ply membrane to the three-storey building. But the team's efforts have now been rewarded by their winning the Single Ply prize at the annual Roofing Awards, held in Birmingham.
This impressive project saw the Owlsworth Roofing team refurbish the existing roof from cladding panel to Sika Sarnafil single ply with 20-year guarantee in order to stop severe and persistent water ingress.
It was how to fix the G410-18EL and G410-15EL membrane in Light Grey to the existing roof deck with mechanical fastenings that presented the first problem for the Owlsworth Roofing team. As Peter Mably says: "The original specification was to use a tube/stainless steel screw combination, but pull-out tests subsequently proved that fixing into the upper skin of the existing panel would not meet wind uplift criteria. We worked closely with the fasteners manufacturer to find and implement the solution. This turned out to be pre-drilling through both skins of the composite panels and inserting peel rivets, which were secured to the underside of the panel."
The second challenge was keeping the occupied building dry while the works were carried out. With the roof situated above a penthouse suite that had been particularly plagued by water leaks over years, Peter says that keeping the inhabitants dry and happy was a top priority.
"The penthouse residents were very concerned about further leaks throughout the works," he continues. "So it was essential we made the roof watertight as quickly as possible. In total, over 4,000 fixings were used to fix the new system in place, but thanks to careful planning and sealing each area, section by section, as works progressed, not one single incidence of water entry was reported. To win at the Roofing Awards as a result is very satisfying."